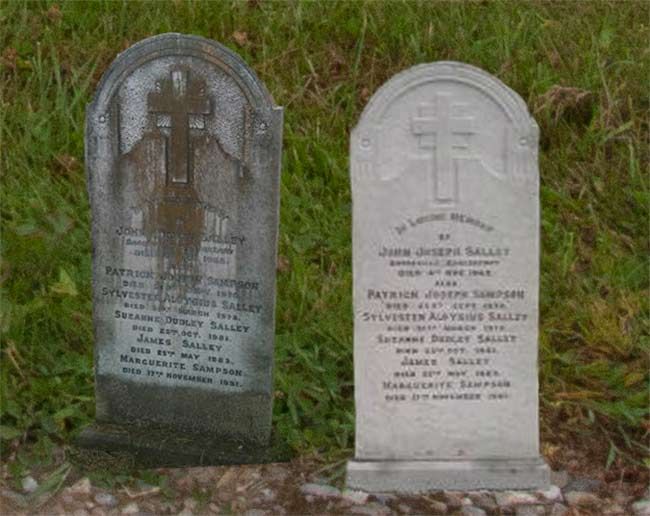 Renovation Work
Restoration/Renovation work/ Clean-up, all different terms used to revitalise old stone. 
Our skilled stonemasons use traditional methods and products sympathetic to the different types of stone which largely depends on the degree of weathering. 
We physically inspect each stone before providing a free quote in order to supply you with a detailed list of recommended work.